We have a whole new sewing class schedule for October! Plus new LOWER class fees! Check out what's coming up!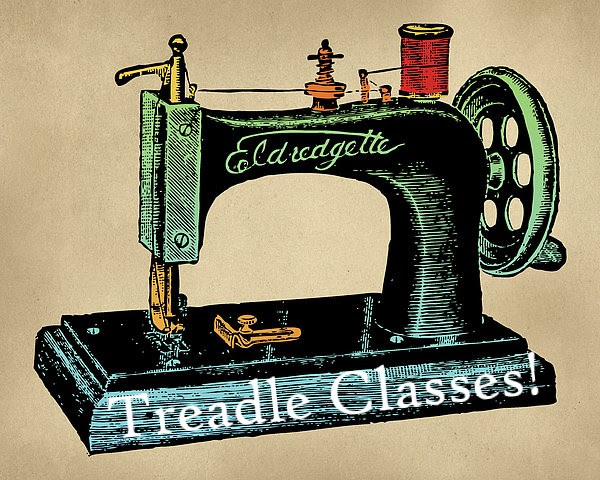 Here's a peek at what's starting soon!



Best Bust Fit

Focus on fitting the bust! In this lecture and discussion class, we'll show you how to make a Full Bust Adjustment or Small Bust Adjustment, how to custom-shape darts, how to rotate your dart intake, and more. Be ready to ask questions and take notes!

Skill level: Intermediate

Fee: $35

Instructor: Elizabeth Merritt

Wednesday 6:00 – 8:00 Sept 30

Sewing Salons

Stuck on a sewing problem? We can help! Salons are perfect for all your questions on sewing techniques, or if you simply want support as you work on a project. You can also use our virtual Salons as a make-up session for a canceled class.
Fee: $25 each

Skill Level: All

Instructor: Elizabeth Merritt

Saturday 10:00 – 12:00 October 3

Sunday 1:00 – 3:00 October 11

Continuing On

Let's keep sewing together! Join us for this five-week session of community, support, creativity, and fun! Learn tips, tricks, and techniques to improve your sewing skills as you construct a garment of your choice. Challenge yourself with a project you might not tackle alone – your instructor will guide you through step by step.

Fee: $125

Skill Level: Advanced Beginner and up

Instructor: Elizabeth Merritt

Thurs 2:00 – 4:00 October 8, 15, 22, 29, Nov 5

Hand Embroidery

Learn the simplest, most effective stitches, including stem stitch, French knots, feather stitch, and more. Practice on your "embroidery sketchbook" and pick your favorites! You will also learn how to transfer designs to fabric, the easiest way to thread a needle, how to block embroidery, and how to create your own designs to stitch!

Fee: $25

Skill Level: Beginner

Instructor: Elizabeth Merritt

Sun 2:00 – 4:00 October 18

To sign up for a class, call us at (651)698-9690
Or simply stop by the store!



See ALL our classes here! There's so much more!